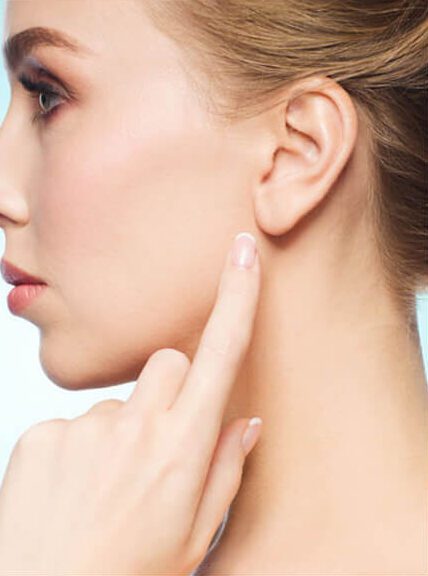 What is it for?
Earlobe procedures are performed to repair torn or split earlobes after wearing earrings. To treat patients with elongated earlobe piercings that make it difficult to keep earrings in position. Earlobe reductions remove excess large earlobes.
How?
Under local anesthesia, the skin around the piercing is excised to healthy tissue, and the earlobe is sutured in the front and back. Re-piercing is usually performed 3-6 months later.
What is it for?
Upper eyelid surgery removes wrinkled excess skin and fat. In blepharoplasty, the heavy, full folds of skin on the upper lid that causes hooding are addressed. Lower eyelid surgery improves the puffy under-eye bags. Goals are a more rested look.
How?
An incision is made within natural creases of the eyelids; the appropriate tissues are removed and sutured.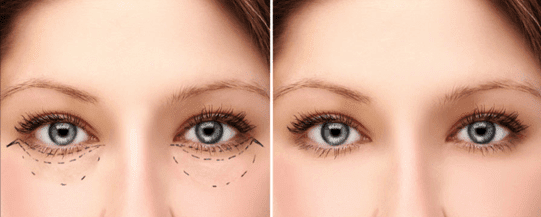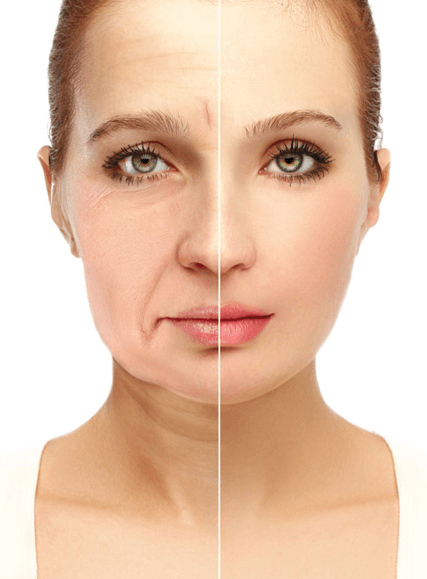 What is it for?
A facelift improves the visible signs of facial aging. Rhytidectomy addresses sagging facial and neck skin, deep nasolabial folds, jowls, and repositions fat and muscle. The goals are to restore a more youthful face with improved skin, muscle, and facial contour.
How?
Hairline incisions are made within natural contours around thein ears. Skin, fat, and muscle are reposed to remove the excess sagging tissue. Liposuction below the chin and facial fat grafting may also be performed to enhance your results.